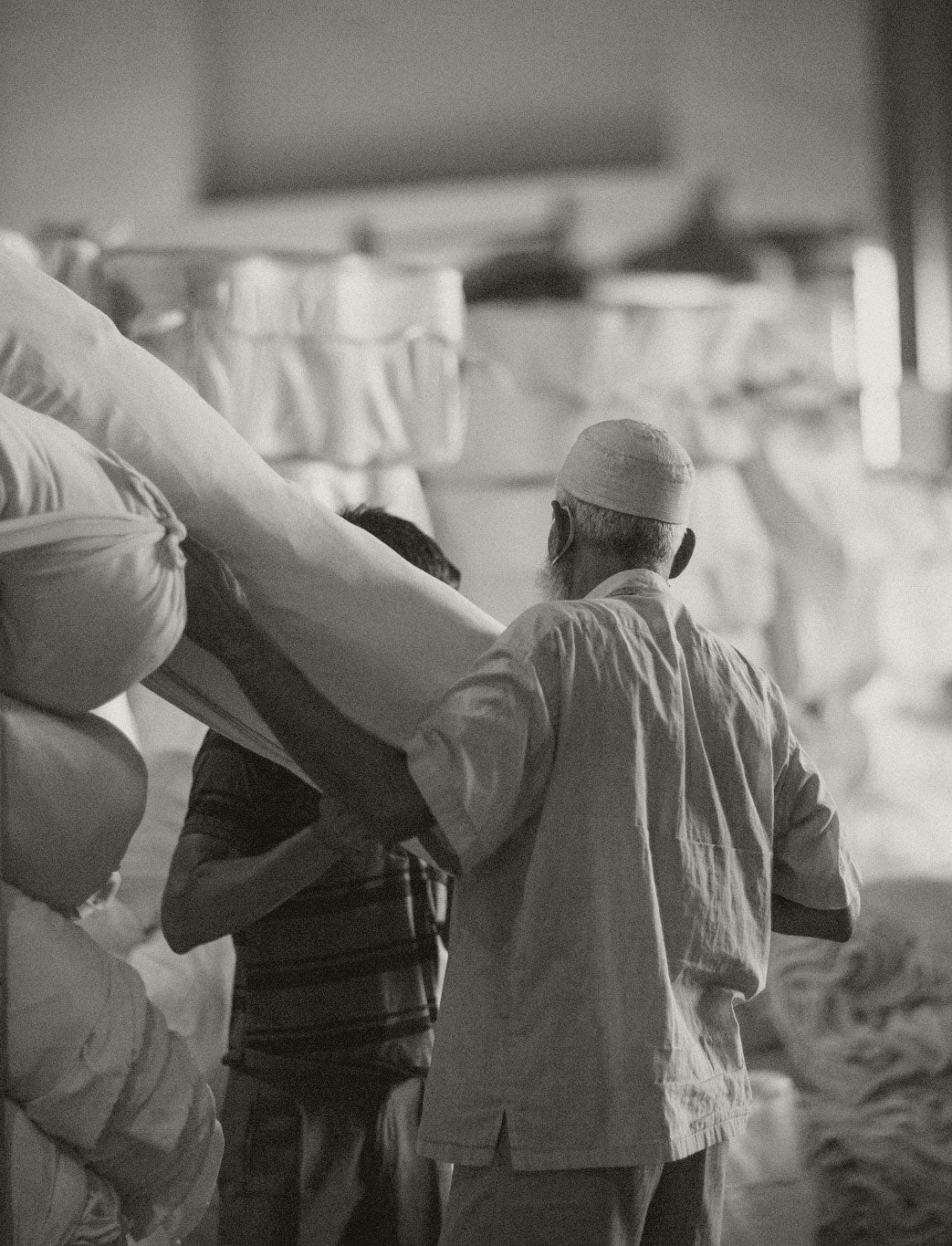 Profit Sharing
Ninety Percent's founders created a visionary business model with deep-rooted values in our people and the planet. Each year, 90% of our distributable profits will be shared between the people that make our collections happen and five causes we believe in.
We focus on responsible practices and sustainable materials, creating collections made to last. But what sets us apart is our revolutionary profit-sharing model. By sharing 90% of our profits, we're helping to empower the people behind our collections and give back to causes close to our heart.
10%
In normal businesses, profit is normally taken by shareholders as dividends or distributed profit. At Ninety Percent, the shareholders will only take 10% of profits and share the rest.
EXPLORE SUSTAINABILITY & MATERIALS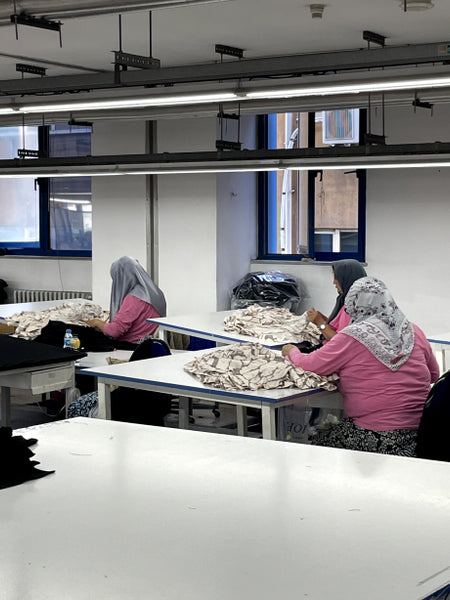 Our People
We're a community. From our head office to our factories, our collections are the product of collaboration and everyone receives a share of their efforts through our revolutionary profit-sharing model.
Cultivating relationships is of utmost importance. We know and respect our suppliers, factories and garment makers in the supply chain, ensuring everyone is fairly rewarded for their time and craft, and treated with dignity and equity. This is how business should be done.
LEARN MORE ABOUT THE CAUSES
Our Causes
We've chosen five causes that speak to our values; two environmental charities – Big Life and WildAid – and three charities focused on positive social impact – BRAC, Children's Hope and War Child UK. Eclectic in their reach, they're connected through a care for people and the planet.
WildAid
Dedicated to ending the illegal wildlife trade
While most wildlife conservation groups focus on scientific studies and anti-poaching efforts, WildAid works to reduce global consumption of wildlife products and to increase local support for conservation efforts. They collaborate with government and NGO partners to secure marine protected areas, like the Galapagos Islands in Ecuador and Palau's Northern Reefs, from threats such as illegal fishing.
Big Life Foundation
Protecting & sustaining East Africa's wildlife
Since 2010, Big Life Foundation has worked on the ground in East Africa partnering with local communities to protect nature. Employing hundreds of Maasai rangers on both sides of the Kenya-Tanzania border, they seek to safeguard and sustain two million acres of wilderness, including one of the greatest population of elephants left in the region.
Children's Hope
Educating underprivileged children in the slums of Dhaka
Established by our co-founder Shafiq Hassan, Children's Hope believes that education is a fundamental human right. The organisation has three key aims: provide education for the most disadvantaged children residing in Bangladesh's Dhaka urban slums, supply healthcare and offer vital financial and nutritional support to their families.
War Child UK
Supporting & protecting children affected by conflict
War Child UK wants a world where no child's life is torn apart by war. They protect, educate and stand up for the rights of children caught up in conflict. They aim to reach children as early as possible when conflict breaks out and stay to support them through their recovery – helping to keep them safe, give them an education, and equip them with skills for the future.
BRAC
Empowering women in poverty to reach their potential
BRAC (Building Resources Across Communities) works directly on the ground to change systems of inequality, through social development programmes, humanitarian response, social enterprises, socially responsible investments, health and education. The charity acts as a catalyst, creating opportunities for people to transform their lives.