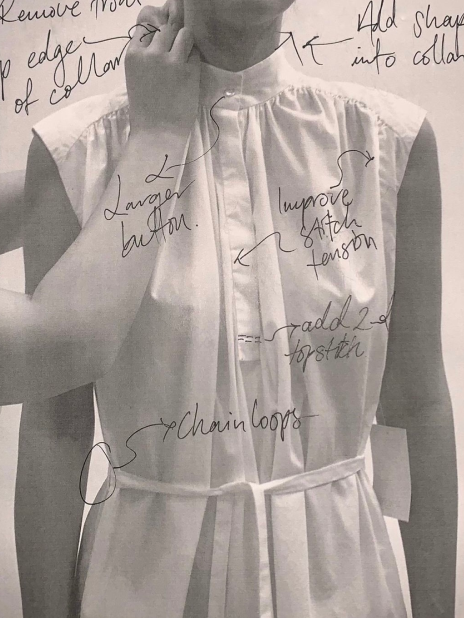 Our Tailoring & Repair Services
We've partnered with repair and alteration app SOJO, tailoring your clothes to have a bespoke fit and repairing them when the time comes.
At Ninety Percent, we want everyone to feel good in our clothes. That's why we've partnered with the clothing alteration and repair platform SOJO, which shares our vision for a sustainable fashion future. We'll make sure you get the perfect fit and the repairs needed so you can love and wear your pieces for longer.
If you live in the UK, you can now use our tailoring and repair services on a wide selection of Ninety Percent items you already own or would like to buy. When tailoring your pieces with SOJO, you are supporting our commitment to the planet by helping to reduce our returns footprint, saving carbon (around 2.8kg every time you choose to tailor) and ensuring your items don't end up in landfills.
We are partially covering the cost of our tailoring and repair services as part of our commitment to our customers and the planet. Price: £10 per item + delivery fee
How it works
1. Order
Book a service using your order number and describe what you would like to get done.
2. Match or Pin
Match the desired length or fit to an existing item in your wardrobe or pin it yourself using the 'how to' videos. For repairs, take a picture of the damaged area.
3. We Collect & Deliver
SOJO's riders collect and return your item back to your door in 3 to 5 days in London, and via a postal service nationwide.